Women's Health
Shoulder Ache occurs in most of the people over 50 years old are known. People with diabetes are more involved in this disease. Due to the lack of proper treatment of specific conditions, the patient reduces the movement of the shoulder joint, which makes the joint stiff. As age progresses, there are many problems of aging in the body. One of them is Frozen Holder.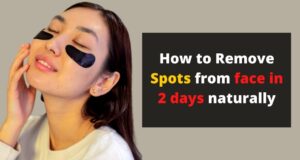 This article is about how to remove spots from face in 2 days. There are homemade remedies which help you to have a clear skin and look beautiful.
Dark eye circles are a prevalent problem for many people and one that is often left untreated. Black eye circles can be caused by many things such as lack of sleep, allergies, or even genetics. As anyone who has them will tell you-dark under-eye circles are not fun!